S. Arapahoe
(Skywalker Couloir)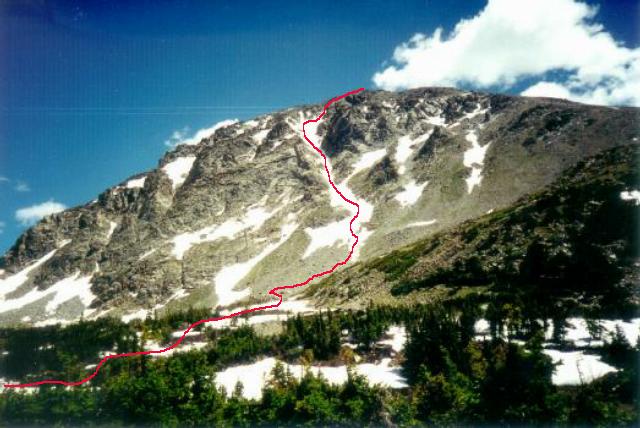 A view of S. Arapahoe and the Skywalker Couloir. Our route is highlighted in red.
Click the photo to enlarge.
This was a trip sponsored by Bill Morris and Front Range Mountain Guides, as a training climb for our trip to the South American Andes. The route is a moderately technical snow climb with a steepness of about 50-55 degrees at the bottom and about 60-65 degrees at the top. It requires the use of crampons and 2 snow tools. Ideally, this should only be attempted with a roped team.
I was joined on this climb with some old climbing friends from James Peak, Chris Shiver and Taylor Gordon. We left the parking area just above Eldora at about 7:00 AM. Conditions on the route are the best early in the morning before the sun gets a chance to soften the snow. Bill has done this climb with clients more than a dozen times and we beat his previous best-time by an unbelievable 45 minutes!
Here's a shot of me and the boys below the couloir.
From left to right: Taylor Gordon, Bill Morris, Nathan Pappas, and Chris Shiver.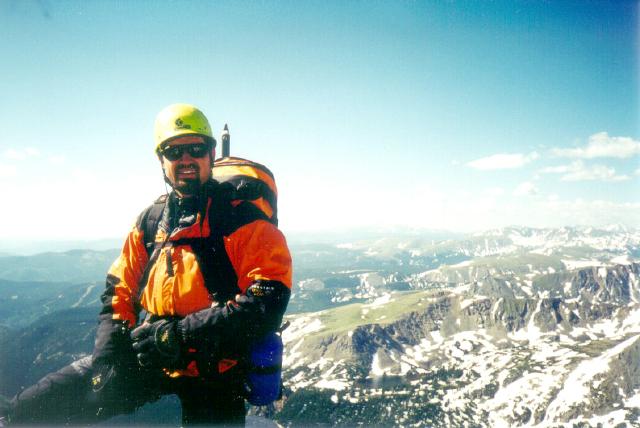 On the summit of S. Arapahoe!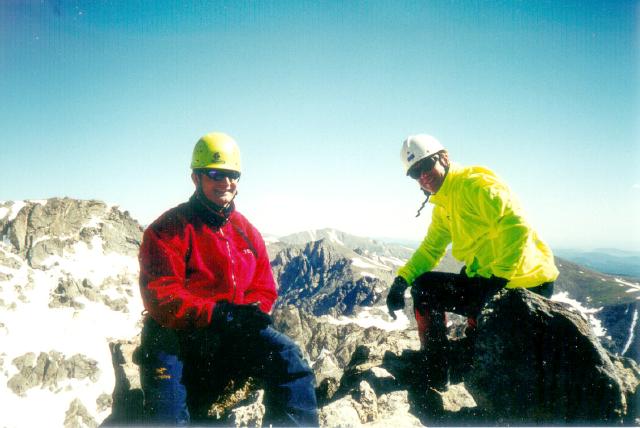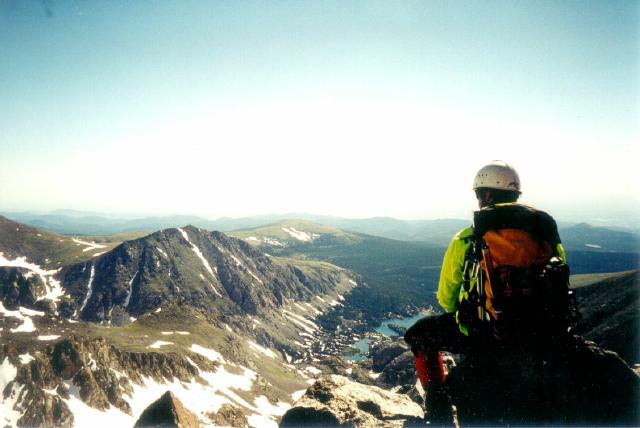 Couple shots of the boys on top.