Mt. Lincoln
14,286 ft.
(Lincoln Amphitheater)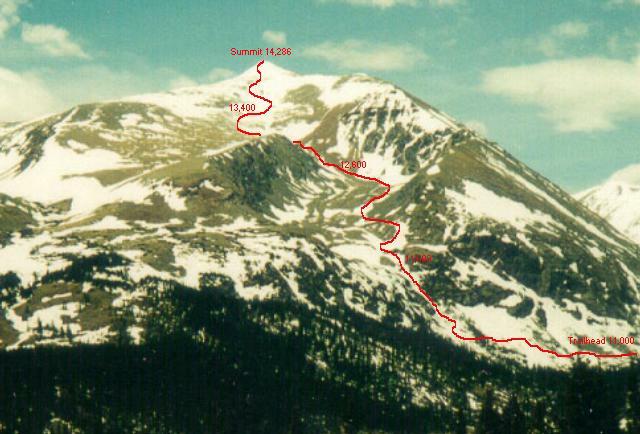 Mt. Lincoln as seen from Hoosier Pass. Lincoln Amphitheater route is highlighted in red.

Mount Lincoln is the 8th highest of the Colorado 14'ers and is the highest peak in the Front Range. After being spit off the mountain in March, we were eager to make another attempt. Although it took us more than 2 months to get back, I couldn't stop thinking about it. The day we did this climb was my 28th Birthday.
This time, we decided to attempt the Lincoln Amphitheater approach.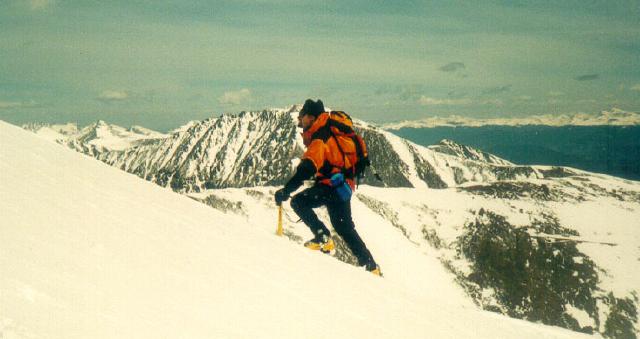 Here's a shot of me climbing towards the summit.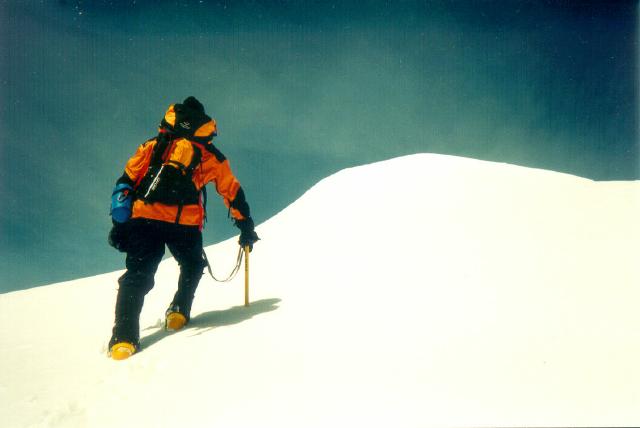 Final push for the top.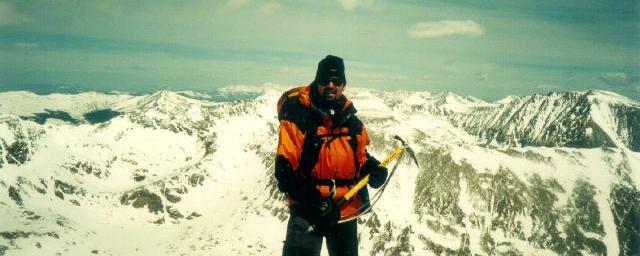 On the summit!